THIS LINK IS STILL UNDER CONSTRUCTION YOU CAN CLICK THIS LINK AND BE ON OUR NEW MAILING LIST : You can contact me Here:

NOTICE OF INTENDED MARRIAGE CAN BE >DOWNLOAD RIGHT HERE:
WHEN I RECEIVE YOUR N.O.I.M. We shall make an appointment marriagecelebrant2019@gmail.com
https://www.youtube.com/channel/UCHrEld37I1HG1PJHKNzbXUw
"Are You In Christ" By Reverend Dr. Brian Richards.a.i.p.c.[M.A.C.A.]
Paperback: List Price: $17.87 $13.40 (excl. GST) | You Save: 25%
Prints in 3-5 business days
"Are You In Christ" The local church is not what it used to be originally given to us by the Apostolic people in bible days.The original church pattern we see in Acts 2:46 was founded by… More >
http://www.lulu.com/spotlight/brichards22
CLICK HERE!
"ARE YOU IN CHRIST" Is the title of this revised book latest book written by Reverend Dr. Brian Richards 2019
You Can get a "FREE" download right here now 184 pages
>You can have a free download here!Now
http://revbrianrichards.com there is a free download for you! my latest book called "How To Be A Christian Without Being Religious" and also "Are You In Christ" free download on this site: http://revbrianrichards.com
Erlinet Quizo Richards: Rev Brian Richards
to give donations to
National Australian Bank: swift code:
NATAAU3302S.is for outside Australia Only
BSB 082551.
ACCOUNT NO. 173312838
We Have Included A New Years Calendar 2019 only available for 2 months only
This is a calendar add for your website to sell and make a few dollars
The video is an introduction of our "Word of Faith Charity Australia"
and donations to this charity are tax de-ductable A.B.N. 39326050887 https://www.youtube.com/watch?v=tqeHjsZ1j4I

http://revbrian-msociety.com
>Click Here to See Weddings

NOTICE OF INTENDED MARRIAGE CAN BE DOWNLOAD RIGHT HERE:


Please visit RevBrian's Youtube Channel Click Here!
Now! put your name and address on my list Below and watch video
So I can personally send you my e-book for a FREE gift! bye for now (revbrian)
MORE ABOUT RevBrian-WEDDINGS CLICK-HERE!
THIS IS A Easter SPECIAL THAT WILL BE TAKEN DOWN SOON!
Save 15.0% on select products from Teasia with promo code 15LOVECOFFEE, through 12/14 while supplies last.
Your friend.(RevBrian) NOW I WANT YOU TO SEE MY TRAFFIC RESOURCES:
I was asked Hey Rev How? "How What! I said"
Yea Rev How do you do it? "What I said!"
Well how do you make them Money Sucking websites you got?
"What do you mean? I exclaimed…." This young Man had visited my website http://www.revbriansmobile.info
Then this young man said this should be sucking heaps of clients for you Rev ..? Huh yes?
"I am sorry to say no my boy it has made me nothing!!! " What he said it's a great place to get all our Spiritual food Hey Rev?
The Young Man said
"Rev you need this Traffic people they are the best in the world…. Rev? you gota do this look them up and apply for a free account and let people know your website…and she'll be right mate?"
Well I am delighted to put my name to this as a friend for traffic for the website!
Click and see NOW! …and I rest my case!!!
"I got traffic going to the website"
You too can Get a FREE pdf file e-book that tells you how to get traffic and teach others and get you commissions for doing so!
…………………………….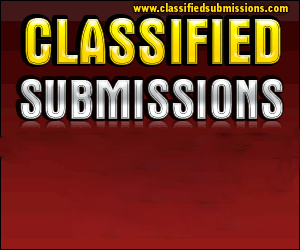 >FOR FREE ADVERTISING CLICK HERE!Hebrews 13:4 tells us: "Marriage is to be held in honour among all, and the marriage bed is to be undefiled; for fornicators and adulterers God will judge." Marriage is not only to be held in high honour by all, but its object in this passage is stating that "honour" is to be shown to marriage as an institution. It is not to be undervalued as though celibacy were purer. It should not be dishonoured by any violation of the marriage contract. This means, the "contract" established between a man and woman is a "covenant" sealed in heaven. What God joins in a union, no man or his laws can separate. Matthew 19:6 says: "So they are no longer two, but one flesh. What therefore God has joined together let no man separate." When mankind devalues the marriage institution, they are subtly attacking the "marriage of the Lamb." For God, the Father gave us the institution of marriage to demonstrate, by law and relationship, what is to come with His Son.
There are many reasons to be worried about everything that surround a wedding, but who wants the ceremony to be one of them? Nobody of course! With years of experience and many hundreds of wedding ceremonies in all over Australia we travel to any area, Rev.Brian Richards is great and surprisingly affordable options for anyone and everyone, "On Your Day,Done Your Way" is the logo. send me email or give me a call marriagecelebrant2018@gmail.com (or) cell phone 0407274658
The questions people ask about weddings are endless. I know that no single web site can ever come close to answering every potential question and this is why I like to talk with the couple as well as any event organizer well before the wedding.(you can talk to me on skype https://join.skype.com/TF4vR9Vacn3A)
http://www.revbrian.com.au I was not always a Priest in the home!
I became a Marriage Celebrant and a Priest in my home after the near dead experiences 3 times first time in 1973-4 Then I woke up to the fact that I need to be properly married!!!
It means understanding that each individual is unique, and recognizing our individual differences. These can be along. the dimensions of race, ethnicity, gender, sexual orientation, socio-economic status, age, physical abilities, religious beliefs, political beliefs, or other ideologies.
GET A FREE DOWNLOAD NOW! BELOW
>"HOW TO BE CHRISTIAN WITHOUT BEING RELIGIOUS"
http://www.divineconnexionsofchrist.com/how-to-be-christian-without-being-religious/There is a Torrent of Blessings by reading this book and I don't mean the weather this is a Torrent of Holy Ghost Power.
RevBrian& Erlinet & Joshua make up the Home-Base-Ministry of Word of Faith Charity, Registered in Australia Ministering to the Prayer Mailing List spread through-out the South-East-China-Seas. We are self supported through our own contributions and the friends and partners of our mailing list. When the Spirit of Lord provides for to visit our mailing list we are available to go any place the provisions come from. Last Christmas we were able to provide 400 sleeping mats and 400 bibles to the prisoners of Philippines. Thank you to all those whom purchased from us books and DVD's so we were able to raise funds for the plain tickets to go to the Philippines.CLICK HERE FOR BOOKS We see ourselves going to many places around the world, like Malawi, Africa and Kenya, India, and USA. Please help us by giving a love gift through our website donations tab http://www.trafficbuilder3.com
We are giving our books and DVD's free to our mailing list, however we do need a love gift donations to pay for the postal costs of sending books, there are electronic downloads available also from the website and we ask you to be on our mailing list (I Timothy chapter 2: verses 4-5) There is only one Mediator between God and man that is the Man Christ Jesus. http://revbrianrichards.com



Revivals2015

on

Save
WE THANK NAMECHEAP FOR THE SUPPORT AND KINDNESS SHOWN
THIS IS ONE OF OUR RECOMMENDED PRODUCTS FROM OUR PARTNERS CLICK HERE:-">
Get on the pre launch list for FREE now at:

>>>>Click Here! NOW LIFE STYLE

–Bye For Now (RevBrian)

Click Here!">THIS IS A Click Here!">RECOMMENDED PRODUCT CLICK HERE-THAT WILL MAKE YOU COMMISSIONSClick Here! AND FOR TRAFFIC CLICK HERE